Short hike, recommended clothing: comfortable shoes.
Length: 5,4 km. Difference in height: 190 m.
Start: parking via Trieste – Villa Vezzano (RA)
From the parking, follow the street in direction of Riolo Terme, then turn left on Via Torre del Marino. After the bridge, follow a gravel road along lawns, fields and vineyards. When Marino Tower is in sight, hikers will meet a small pond with canes, poplar trees and typical vegetation of damp areas. Continue until the garden around the Tower, then onto Via Torre del Marino, walking past the Agriturismo. Follow the street until Vingola, which crosses the way to the starting point.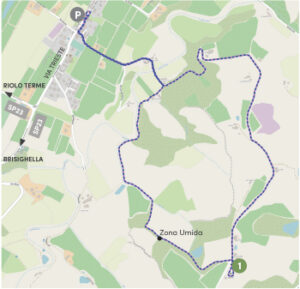 To see
As many of the towers on these hills, Marino Tower (1) was a defensive and sighting building, built in XV centurt by Naldi family. It suffered damages during World War II.
To do
Tastings by Marino Tower (1): unique flavors, stricly local and finely presented.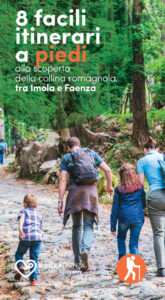 More itineraries on our hills